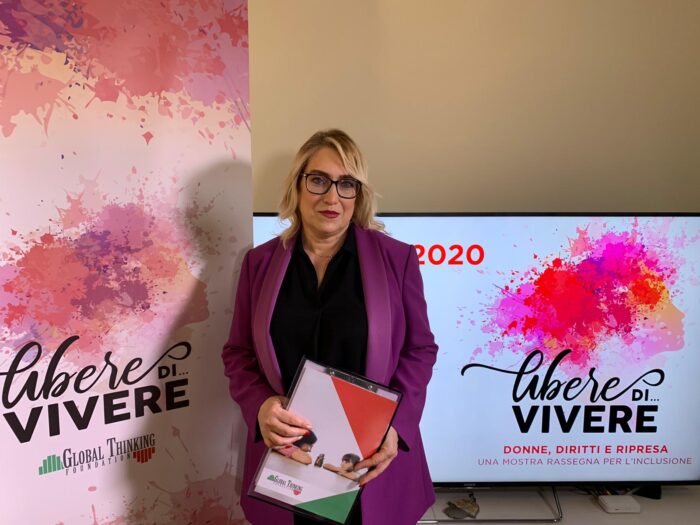 Being victims of a violence that has no name and not having a point of reference. Slipping unconsciously into a prison without bars, of inadequacy and alienation. This is the dramatic condition in which many women that have been expropriated of their socio-economic status are living nowadays.
This phenomenon occurs as a result of economic dependence, when in the household, even with equal work commitments, the spouse receives a large part of the family income and disposes of it at will; or through the sharing of income from work with the spouse, who can use it at will and, often, in inconsiderate ways. Being deprived of the fruits of one's work, or not receiving adequate recognition, means losing not only freedom, but also the sense of social and individual identity, that every human being draws from his or her work.
Often this phenomenon occurs with tacit consent of the victims, out of love, insecurity, lack of education or the pursuit of a peaceful life. Additionally, the situation is aggravated due to the endorsement of institutions, for which these procedures are only in very few cases illegal, the silence of society, where this type of violence is often favoured by customs and traditions, and lastly the media, which tend to prioritise other types of domestic conflicts.
To raise awareness on this issue, the Global Thinking Foundation, among its initiatives of the project Focus Sud 2019-2025, has created, in collaboration with Anonima Fumetti, a series of graphic novels, and has organised a traveling exhibition, "Libere di… VIVERE" (Free to live), in which the review of works and the presentation of graphic novels are combined with events aimed at informing citizens and broadening the debate on women's rights and the fight against violence.
We chose comics and visual art to raise public awareness of such a difficult and nuanced topic, as they have accessible, immediate and effective languages, which are shared in several social contexts. Moreover, comics, due to their dissemination amongst younger audiences, are able to encourage a wider intergenerational dialogue in families. The phenomena of discrimination and female subordination are widespread, even in highly educated contexts, and are still deeply rooted in the social and economic fabric of modern society.
Claudia Segre
President of the Global Thinking Foundation
Browse the exhibition catalog (IT)

Catalogo – IT 2023
Browse the exhibition catalog (EN)

Catalogo – EN 2023
Browse the exhibition catalog (FR)

Catalogo – FR 2023
Browse the exhibition catalog (NL)
COMICS COMPETITION – "STOP GENDER GAPS" (2023-2024)
Learn more about the contest and how to enter
INTRODUCTION TO THE PROJECT:

INTRODUCTION TO THE PROJECT – Comix Competition
RULES FOR THE 2023-2024 COMICS COMPETITION:

RULES FOR THE 2023-2024 COMICS COMPETITION