It is a choral work, in which the women who work every day in Global Thinking Foundation also took part, bringing the testimony of those who live these issues in their daily professional lives, and which also aims to summarise three intense years of the show in the eyes of the public. The story unfolds around the life of Stella, who, after marriage and the birth of her first daughter, is forced to leave her job; as the years go by, the family idyll turns into hell, with a husband who makes her feel every day that she is the only source of economic sustenance. But Stella will find the strength to change what seems to be a destiny already mapped out, sending out a message of hope and rebirth. Interwoven with her story are four true stories, stories of women and economic, psychological, physical violence, four stories that have – albeit with outcomes of varying severity – economic abuse as their common denominator and the first trigger of the spiral of violence.
THE DOCUFILM'S AWARDS
ARIANO FILM FESTIVAL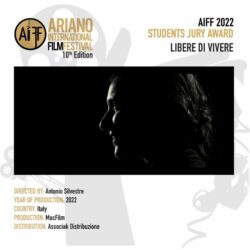 For further information click here.
BODEN INTERNATIONAL FILM FESTIVAL
MATERA FILM FESTIVAL
For further information click here.
BARCELONA INDIE AWARDS
THE BACKSTAGE OF THE DOCUFILM FROM THE SET